This chair is the only thing left of the house of Tolya and his family.
"There was a flood. And the whole house blew down. That's where our house was"
the boy says. He is 10 years old and lives in the village of Belozerka, about 20 km from Kherson. The remains of his house were taken apart with a tractor.
After the destruction of the Kakhovka dam, the water in the village of Bilozerka rose about 1,5 meters. As a result, several streets were flooded. People could see what had happened to their homes when the water finally receded.
Ukrainian humanitarian organizations and ordinary people rushed to the rescue when it was reported that the dam, which had long been mined by the Russian forces, had been blown up. It was extremely dangerous, as evacuation boats continued to be shelled. As a result of the shelling, people were killed and injured.
Among those who rushed to the rescue was the Odesa-based charity foundation #WindsofChange. They have long been supported by the private initiative #BerlinOdessaExpress (#WEAIDfamily), also part of the WE AID.
Thanks to their financial support, the volunteers delivered the aid to Bilozerka. The road there was challenging due to flooding. They talked to the locals and said that people are resilient and unbreakable despite everything. They have survived the occupation, destruction, and shelling of residential buildings, humanitarian centers, and hospitals. Now they are forced to overcome the consequences due to flooding. We are grateful for our initiatives that do not stand aside and help.
You can support the initiative Berlin Odessa Express here:
💛➡️ https://www.WE-AID.org/en/initiatives/berlinodessaexpress/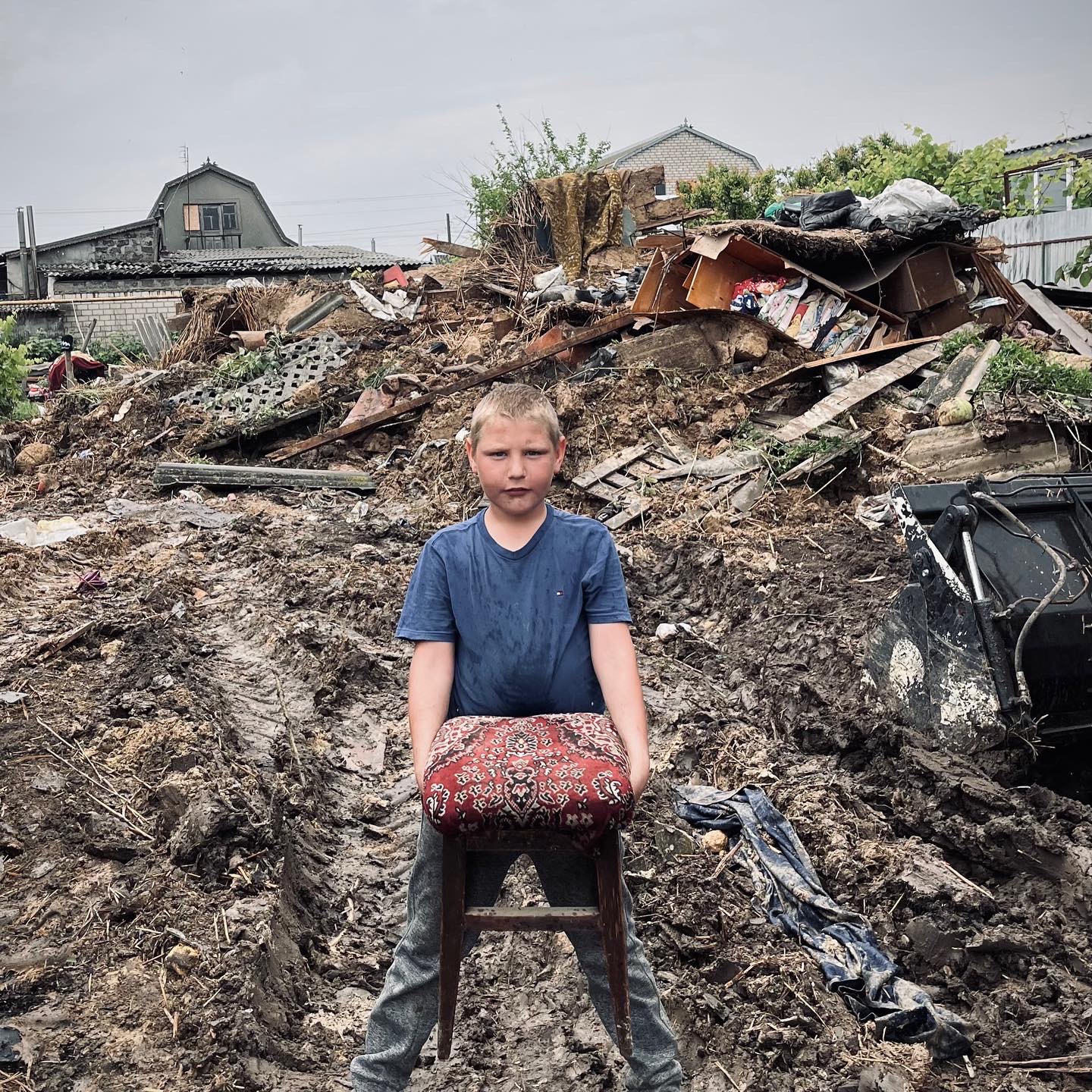 The images of Tolya are by Myroslav Laiuk.
#humanitarianaid #fluthilfe #flooding #disasterrelief