Raise Funds For The Rail Sector In This Crisis
After Russia's brutal invasion of Ukraine, the rail system has become the lifeline of the Ukrainian people as well as its humanitarian and war effort. But Russia is deliberately targeting it – damaging the infrastructure and injuring or killing its workers.  More than 400 rail workers have been killed so far (by May 2023) in their mission to keep the network running in the current wartime atmosphere.
The Ukrainian rail sector needs your help in this crisis! Donation proceeds provide food packages for rail workers and their families in the war zone. Each one consists of flour, pasta, rice, salt, corn and wheat grits, oil, canned fish and meat, pate, tea, condensed milk, sugar, and biscuits/cookies.
Generous donors have made it possible to provide 6000 packages so far, but 24000 more are still necessary.  For more details, watch the short video below.
Each package costs about 15 Pounds Sterling / 17 Euros / 20 US Dollars, and all the ingredients are sourced in Ukraine itself
We ask you to donate either just one package (donating small amounts is possible!) or alternatively as many as possible.  You can do so in several leading currencies (all shown to the right of this page)
Click to the right of this page on "PayPal" in order to donate with any debit or credit card or with your PayPal account, selecting the currency of your choice.
Alternatively you can also make a direct bank transfer (details are also on the right of this page)

VIDEO: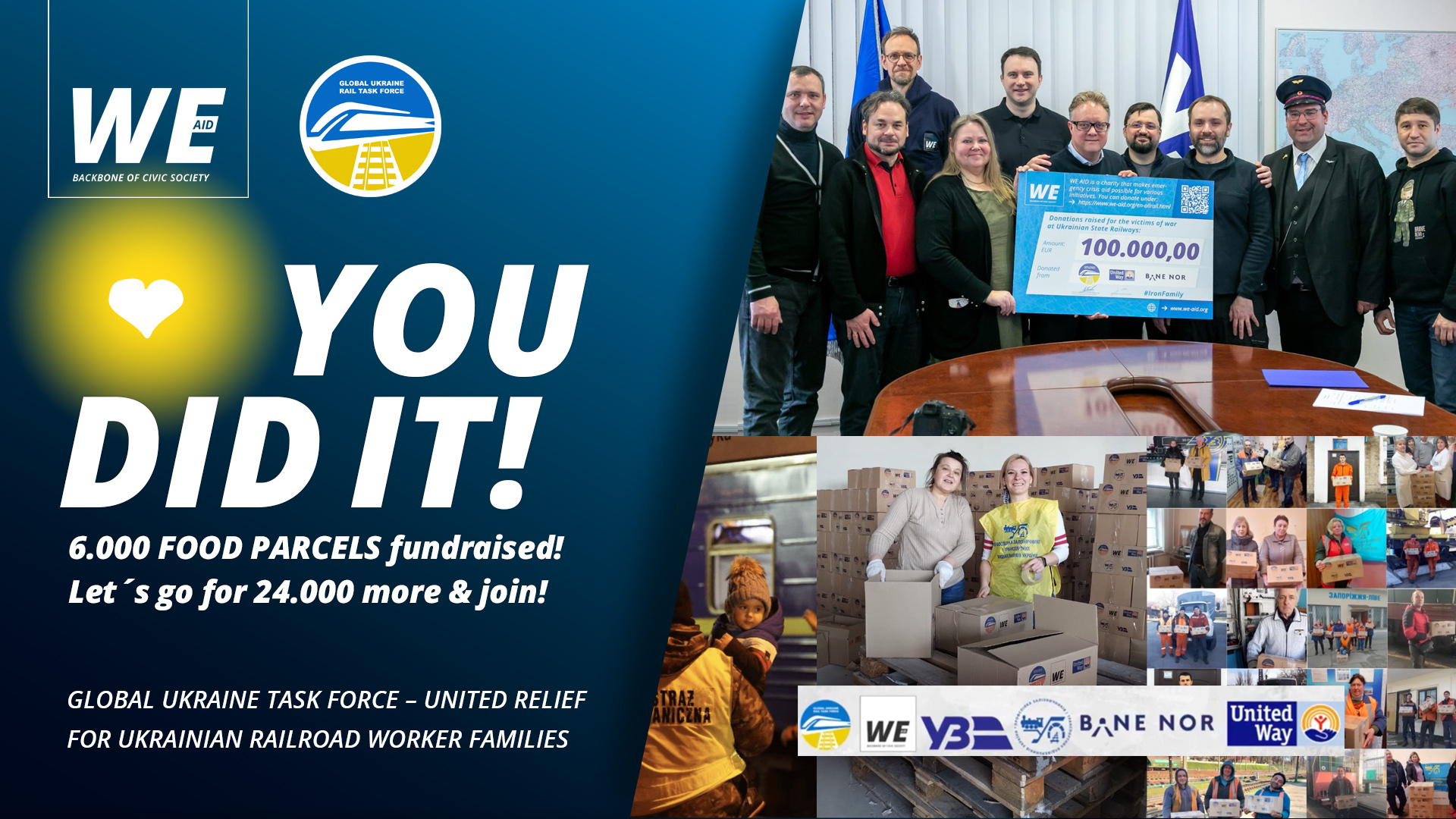 NEW MILESTONE Sep 12th 2023 achieved!:
Read the Allrail press release on the recent fundraising event in London making a phantastic 7.000+ MORE food packages possible:
https://www.allrail.eu/mediaposts/rail-partners-with-ukraine-fundraiser-raises-105847-for-donation-campaign-for-ukrainian-frontline-railway-workers/
We thank anybody who contributed so far – amazing!
MEDIA ECHO: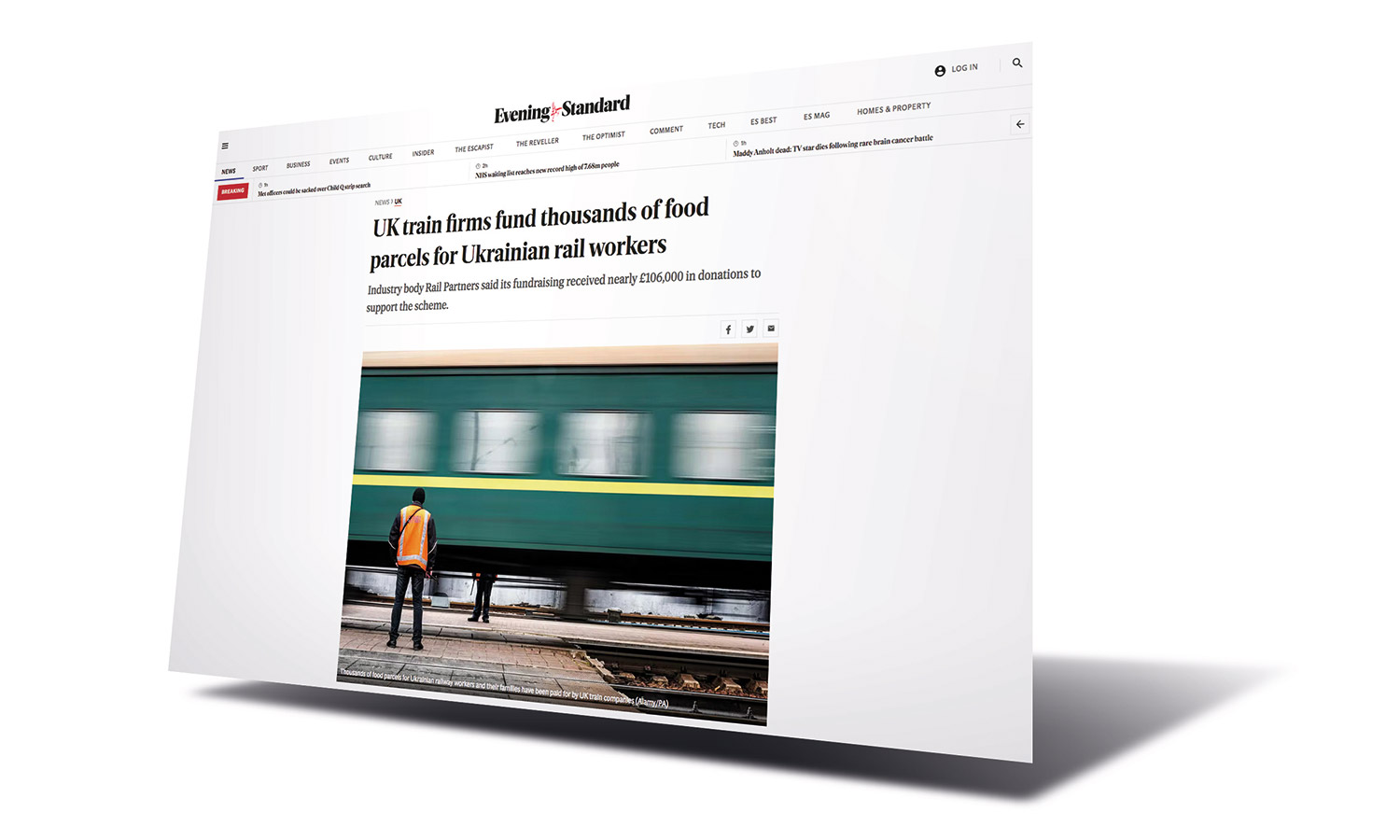 Newspaper The Evening Standard UK on the fundraising event of Rail Partners on Sep 12th in London, 09/12/2023 (english):
https://www.standard.co.uk/news/uk/network-rail-westminster-huw-merriman-industry-arriva-b1106962.html
Magazine Railbusiness Daily on the fundraising event in Sept. 2023 (english):
https://news.railbusinessdaily.com/rail-partners-with-ukraine-fundraiser-raises-105847-for-ukrainian-frontline-railway-charity/
Progressive Railroading Magazine 06/04/2023 (english):
https://www.progressiverailroading.com/people/news/Global-task-force-donates-money-to-feed-Ukrainian-railroaders–68971