Through the taste of Ukrainian bread Bake for Ukraine wants to remind people all over the world of the ongoing war and the effect on the people
Bread is a very fundamental and sacred food. It is an everyday product that everyone can relate to. By promoting Ukrainian bread culture, they want to contribute to preserving it in times when it is at risk of getting lost.
Ukraine has a very profound grain culture which is also noticeable in the national flag: The blue part symbolizes the sky, the yellow part stands for a grain field. The extremely fertile land has made the country an important global grain producer, providing 7-12% of the world's wheat supply alone (Source: OEC). The war puts this part of the global food supply chain at risk. At the same time, the country is starting to run out of flour and other basic foods for their own people, which reduces food security in the country
During the ongoing invasion, Bakeries in Ukraine play a crucial role in providing affordable basic food to local communities. Bake for Ukraine uses all donations to buy food in bulk and send it from Berlin to Ukrainian bakeries.
Being directly in touch with bakeries in Odesa, Butcha and Kharkiv and thanks to the network in Germany and Ukraine they can make sure the products reach the right recipients.
NEWS ECHO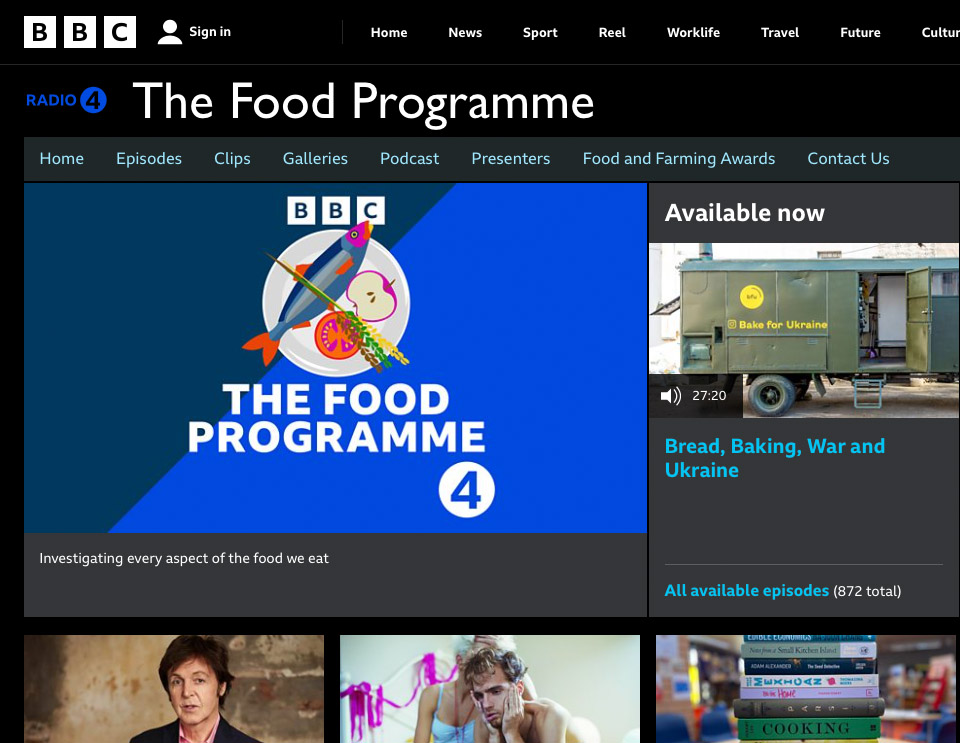 BBC Radio 4 The Food Programme 2023/ 07 – have a listen (english):
https://www.bbc.co.uk/sounds/play/m001np4r
Tagesspiegel newspaper – Bake For Ukraine and other startups (german):
https://www.tagesspiegel.de/berlin/berliner-wirtschaft/wie-ein-berliner-unternehmen-ukrainische-start-ups-unterstutzt-9391121.html